SNH thanks Roger Beaumont and welcomes Bin Qu
The outgoing and incoming PGMs of Addax Petroleum Cameroon Company (APCC), who are also General Managers of Addax Petroleum Cameroon Limited (APCL), the two Cameroonian subsidiaries of the Chinese group Sinopec, were received on 27 October by the Executive General Manager of SNH, Adolphe Moudiki. A welcome and farewell ceremony was organised in their honour at SNH head office in Yaoundé, in the presence of the General Managers of Tradex and Perenco in Cameroon, as well as the SNH Management Board.
A qualified senior engineer with a master's degree in oil and gas field development from the China Petroleum University, the new PGM of Addax Petroleum Cameroon had served as its Technical Director since 2018. Before moving to Cameroon, Bin Qu worked in China, Russia, the Middle East and Gabon.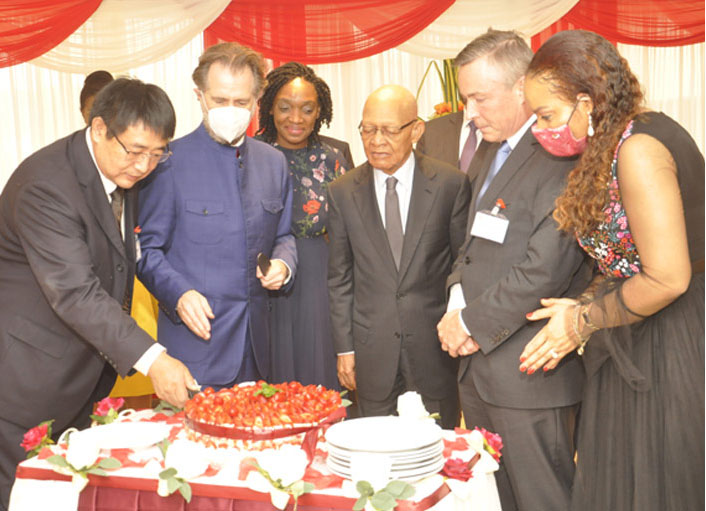 A moment of conviviality shared with the main operators of the upstream oil sector in Cameroon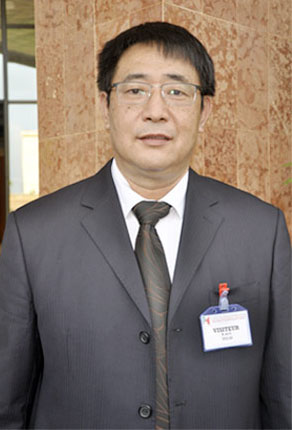 Bin Qu, PGM of Addax Petroleum in Cameroon since 29 July 2021