The supply of gas to the Keda tile factory will soon be effective
A related contract was signed at SNH headquarters on September 29 2022, between SNH, Perenco and Keda Cameroon Ceramics LTD.
SNH's Advisor n°2, representing the Executive General Manager, and the CEOs of Perenco and Keda, signed two agreements in favor of the start of activities of the Keda factory, which will produce ceramic tiles in Kribi.
The first contract links SNH to Perenco within the framework of the Sanaga Association, and concerns the supply of natural gas, while the second entails the purchase of gas from SNH by Keda Cameroon Ceramics LTD.
It took several years of negotiations between the parties to reach the conclusion of these contracts. "A great endeavor in Cameroon", according to the EGM's representative, Magloire Ndozeng, who congratulated the teams that worked to finalise the documents.
The CEO of Perenco, Armel Simondin, sees it as "a historic moment for SNH and its partners", who are determined to pursue the gas adventure in Cameroon, after the supply of gas to generate electricity, the production of Liquefied Natural Gas (LNG) and Liquefied Petroleum Gas (LPG).
Thanks to the contracts thus signed, Kéda company, which its CEO, Jie Yue, presents as the leading producer of ceramics in Asia and the second largest in the world, will be able to receive the first gas molecules in 16 months.
On the ground, the technical and engineering studies for the supply of natural gas to the plant were officially launched in Kribi on 28 September. The studies for the construction of a gas pipeline to bring the natural gas to the plant were entrusted to the China Petroleum Pipeline Engineering Corporation.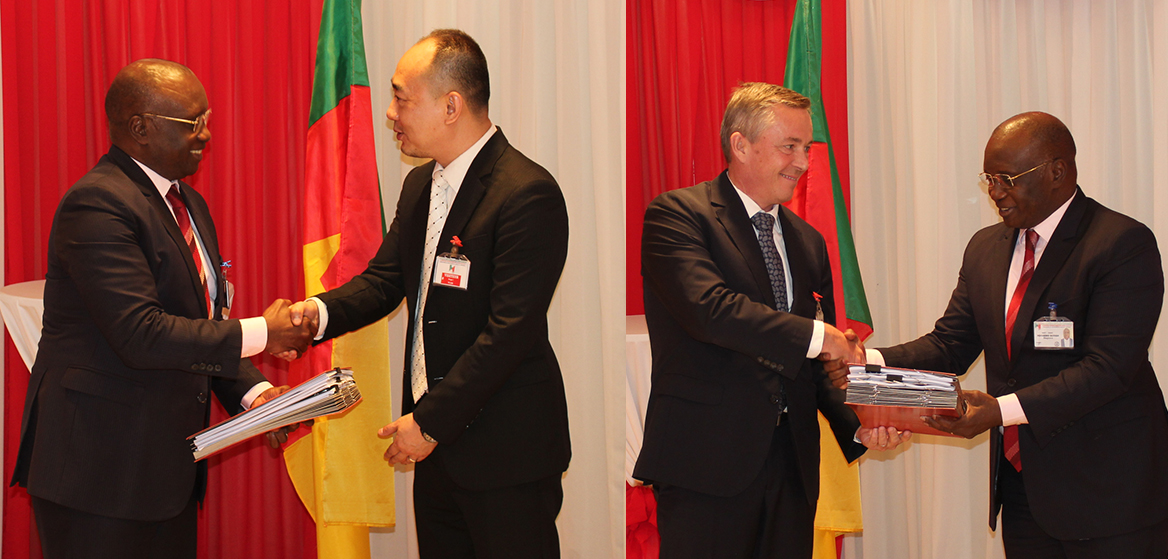 SNH's Advisor n°2, representing the Managing Director, and the CEOs of Keda and Perenco